RayMarker® 2000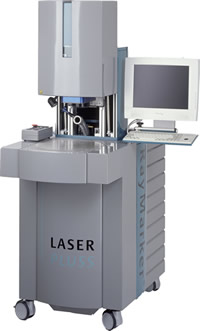 RayMarker® 2000
The RayMarker® 2000 is a self-contained device and constitutes a base for various laser applications.


Thanks to the presence of a laser radiation source, from 20 to 150 Watt, deep UV radiation source (266nm) for IR and FIR (10,600nm), it is possible to machine virtually any material.
The working area is up to 500x300mm.

The load on the structural element is up to 30kg.

It is optionally possible to integrate linear axes, turns and turntables (also in a combined version).

The efficiency of this device is translated into the possibility of quick serial marking on a production line, as well as into the possibility to provide an efficient deep engraving, which has resulted in numerous applications in the jewellery industry.